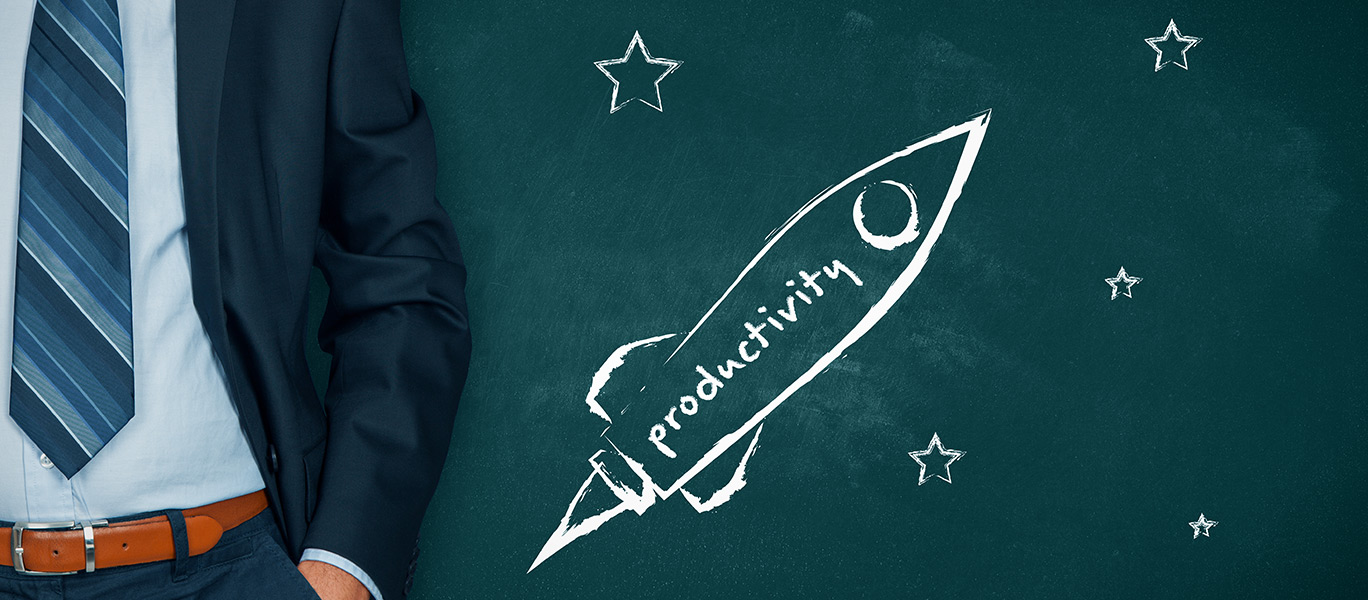 Every customer call center can get a little better – or even a lot better. New employees should always be learning methods to improve their techniques, while veteran employees should continue to hone their abilities and build experience to help customers better and better.
Customer satisfaction is the prime goal, of course, but another big measurable factor is speed – the faster customers are assisted, the less time they'll remain on hold, and a larger number of customers can be helped throughout the day.
Time is vital to profits. Individual call center representatives can continue to work or be coached on how to improve their personal speed and customer satisfaction goals, but the entire call center can also take steps to boost the entire organization's productivity.
Try some of these strategies to improve your call center's productivity:
Focus on maker/manager days. Some centers offer training or group check-ins throughout the week by basically taking employees away from the phones or computers for a certain period of time. Another approach is to dedicate one longer period of time for more in-depth training or other important information, perhaps during a period of lower call volume. A small number of agents or managers can still keep the phones going to not inconvenience customers until training ends. Managers and employers can benefit from one longer cluster of time for training and to go over training items that can be planned for, rather than unproductive interruptions at different points every day. (Center guru Paul Graham explains the distinctions between manager meetings and maker days here, including why the latter can be much more useful and a better use of employee time.)
Schedule Adherence. Scheduling call center agents based off of forecasted business needs will help guarantee that you are able to meet the demands of your customers while also allowing your employees' to have a work-life balance. However, to be successful, you will want to enforce schedule adherence as it crucial to meet customer service demands and overall productivity. Take time to educate your agents on the importance of schedule adherence and how it can be negatively affected when agents arrive late or leave early, not logging in when expected, calling out at the last minute and much more.
It is important to engage with your call center agents often. They are on the front lines and are consistently working with your customers and patients day in and day out. They will be the first to notice if a process is broken or even provide feedback on how a process can be perfected to improve the customer's journey. Listen to them, take their input into consideration and implement new ideas when appropriate. By doing so, you will help to improve the productivity of your representatives during the call and well after the call is completed.
Incentives and rewards. By providing your call center agents with incentives and rewards you will help to motivate them to go above and beyond company standards. You can try to hold monthly incentives that focus on metrics that ensure productivity like customer availability. Also, it can be helpful to have a performance dashboard that updates in real-time to show representatives how they are performing on key metrics so they can make improvements where needed.
Overall, when you focus on communications, standards and performance you enable you call center to run more efficiently, and y improving your call centers productivity, you can save money and help boost customer satisfaction. Download this useful and helpful e-book for suggestions for ways to save time and increase profit.