AnswerNowMD: Medical Answering Service
Our agents have extensive experience with managing multiple specialties and complex on call arrangements.
AnswerNowMD
AnswerNow offers a wide variety of custom, professional services to keep your practice running smoothly day and night. We understand that each and every call is important to both you and the patient. Our extensively-trained agents are sincere and knowledgeable in their work, providing a level of efficiency and professionalism that is unmatched. We offer a range of fully customizable solutions, including basic after-hours messaging, 24/7 virtual reception, appointment scheduling, automated appointment reminders, and automated lab result retrieval.
Does your practice have multiple specialties, or a complicated call schedule? That's our specialty! Our agents have extensive experience with managing multiple specialties and complex on call arrangements. Moreover, your office staff or providers can manage the call schedule directly and instantaneously using our online portal. Our experience and resources ensure that every message is delivered correctly, without confusion or delay; allowing on call providers to respond to critical calls immediately.
Privacy and HIPAA Compliance
For medical professionals and healthcare providers, confidentiality and privacy are critical. We know that keeping your patient information secure is a top priority. That's why AnswerNow offers secure messaging integration with Tiger Text, StarTel Secure Messaging, Smart Pager, and Cell Trust mobile apps, and the American Messaging Cue pager.
You've taken steps to ensure that your messaging is handled securely by your onsite staff during office hours, so you need to maintain that same level of security even when the office is closed. You can't risk using an answering service that could compromise patient privacy or allow unauthorized access to medical records.
RemindNow
Don't let missed appointments plague your practice. AnswerNow's cost-effective RemindNow application can deliver appointment reminders to email, SMS, or by phone, and can transfer to your office with the press of a button.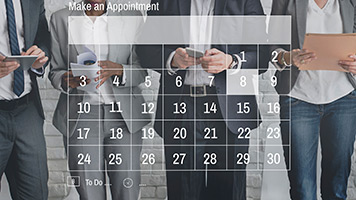 LiveBackupNow
Staffing issues and surging call volume doesn't have to affect your ability to answer calls. With LiveBackupNow, we handle your overflow calls during peak volume periods, holidays, when employees call out or during emergencies.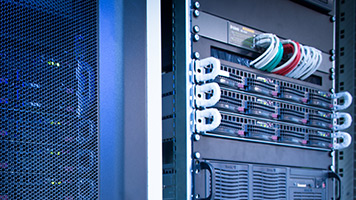 Lab Results
Use AnswserNow's lab results service to automate delivery of lab results to your patients. Our system calls each patient & after authentication via PIN/password, plays the results. If a patient misses the call, they can return the call at anytime.