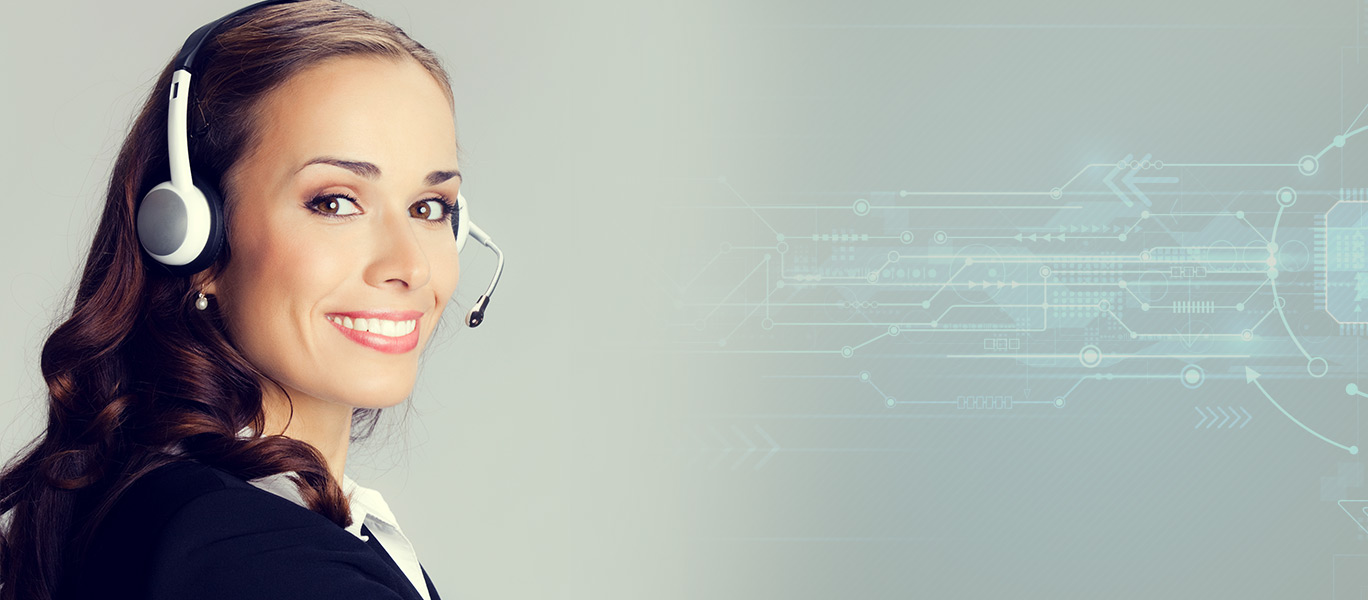 A virtual receptionist is a person who can answer your company's main telephone from a call center or other facility. He or she can respond to questions about your business, redirect calls as necessary, schedule appointments and much more.
Because these professionals are readily available and completely reliable, this decade has seen more and more companies with empty desks or empty spaces where receptionists once were stationed. Indeed, many clients and investors now prefer offices that lack receptionists. They believe that full-time receptionists are unnecessary luxuries. Thus, a business that doesn't hire one seems shrewd and careful with its funds.
When you utilize the services of virtual receptionists, you can take the money you'd use for a traditional receptionist's salary and invest it in other ways. Or, if you choose, remote receptionists can supplement your full-time receptionist, taking calls whenever he or she is away from the office or on the line with someone else.
Do You Often Miss Calls?
You might have several current and potential clients call your workplace when it's closed. If you sell products online, you might have a global customer base, and people in some countries are waking up just as you're shutting off your office lights for the night. To make matters worse, some people hang up the instant they hear a recorded voicemail message.
Many of your missed calls translate into missed revenue. Some people who want to do business with you won't waste their time playing phone tag. Rather, they might just dial up one of your competitors, perhaps someplace that employs a virtual receptionist. By contrast, when you rely on virtual assistance, your calls will be answered every moment of every day ― including weekends and holidays.
Do Phone Calls Steal Your Valuable Time?
Maybe you and most of your staff members answer as many calls as you can during the business day. If so, it's important to ask yourself: Is fielding all of those calls the best use of your time? After all, every phone call likely interrupts a productive activity.
Even the briefest of calls can cause people to lose their train of thought entirely, which means that they must try to remember what they were doing and thinking just before the phone rang. All of those interruptions can really add up over the course of a week, and they can truly sap a company's productivity.
People frequently come up with their best ideas when they're immersed in a challenge and able to reach the mind's deepest layers. Doing so is nearly impossible, though, if you keep getting disturbed.
Virtual receptionists can save you countless hours by taking your calls and answering your clients' basic queries. Indeed, these receptionists will have at their disposal a vast array of data about your company and its offerings. They can also transfer to your staff members any calls that are pressing.
Do You Want to Avoid Bad Online Reviews?
Negative reviews are the bane of lots of companies. In many cases, when people perceive ― correctly or incorrectly ― that they have been treated poorly by an organization, they become disgruntled, and their first instinct is to lash out online.
Long hold times or poor customer service can produce such circumstances. In today's world everyone wants things instantly, and most do not enjoy waiting on hold especially when they are already upset. Studies show that after an average of 1 minute and 55 seconds of hold time most callers hang up annoyed, and 34% of those callers who hang up will not call back.
Even if they get through to a person, but the customer service they receive is less than favorable, it can be just a damaging. For instance, a receptionist who's new to the position or who feels overwhelmed might take down the caller's information incorrectly or forget to send a message. Human error does happen, but a huge mistake could lead to an angry client and an even angrier review.
In addition, there may be times when an upset client calls, and such an individual might even be agitated about something your business had no control over. In any event, if a receptionist answers the phone and hears the caller yelling, that employee might return in kind, leading the customer to hang up and head straight for a site that posts business reviews.
Virtual receptionists, by contrast, aren't hugely affected by these problems. For one thing, they typically work at centers that are well staffed. Therefore, they can do their jobs at a relaxed pace. On top of that, they receive extensive training before they begin, and consequently, they know how to handle a wide variety of situations, some of which are potentially stressful.
When a caller is angry, a virtual receptionist will communicate in a professional and soothing manner that defuses tension. This expert may eventually transfer the customer to a supervisor or someone within your office so the problem can be worked out in a way that satisfies the caller as well as your company.
Just imagine it: The receptionists of your dreams ― dependable, calm and highly effective ― might be individuals that never step foot in your office. If you believe that a virtual receptionist service would be right for your company, contact AnswerNow today.