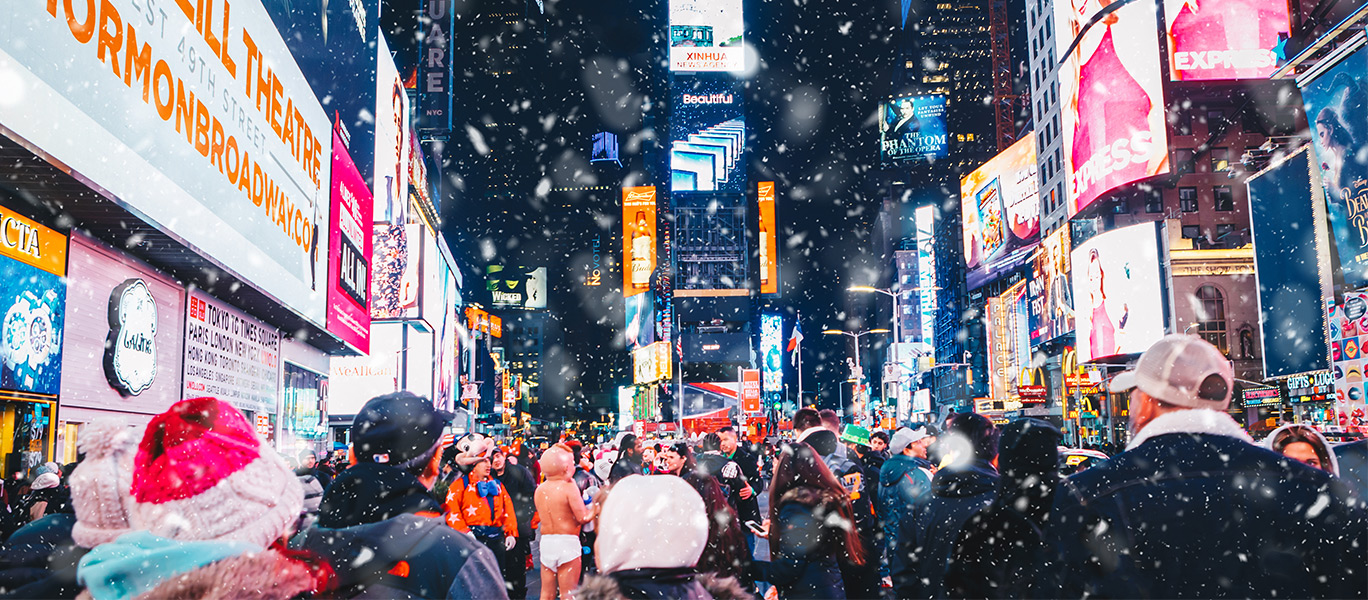 It seems like the holiday season starts earlier and earlier every year. Remember when the kickoff for winter holiday shopping didn't really start until Thanksgiving weekend and Black Friday sales? Now it seems like retail outlets are advertising for Christmas and Hanukkah and decorating their stores before Halloween even hits.
We can all agree that three months of Christmas music in-store is overkill, but there's certainly something to be said for planning ahead. While you might not be at the point yet where you're ready to decorate a tree and light the menorah in October, you still want to make sure that you're well-prepared for the busy holiday season, and this includes not only catering to consumers who want to get their holiday shopping done well in advance of the rush, but also getting your ducks in a row for the massive crowds that wait until the last minute to purchase gifts.
Forget about designing holidays displays, adjusting in-store lighting, and printing sales and promotional materials in anticipation of holiday events. Forget about bumping up inventory to ensure you don't run out of stock on your most popular items during this crucial retail season. Think for a moment about how to set up clear lines of communication for customers that have questions and concerns that need to be addressed in order for sales to proceed.
How do you plan to answer calls during the busy holiday season? How are you going to ensure that customers have all the resources needed to make wise spending decisions and choose your business over competitors? If you have yet to contract with a calling service, now is the time to get on board with this valuable service that adds convenience for customers and helps to boost holiday sales.
What Can an Answering Service Do?
Whether you run a small, local business with just a few employees, you operate several retail locations, or your business is conducted entirely online, you should prepare for an uptick in volume during the busy holiday shopping season. What does this mean for you and your employees?
It could mean having to choose between serving customers in-store (or alternately, processing online orders) versus taking phone calls and answering emails. Obviously, you want to serve paying customers first, but when you neglect callers and other consumers with questions or concerns, you could lose a lot of prospective business.
Wouldn't you rather have the option to provide both patrons and prospective customers with excellent service in order to maximize sales potential? Of course you would, and this is where a call service can lend a major assist.
An answering service can be a major boon year-round, but especially during the holidays when business is at an all-time high. How does it work, and what can you expect to gain when you contract with a call service? First and foremost, you'll be able to set up a 1-800 number for your business and add it to your website. This allows consumers to call in toll-free with questions and concerns.
By providing convenient means of communication, you encourage consumers to interact with your brand and increase your odds of completing sales and earning patronage. If there's no easy means of contacting your company, or it costs customers money to do so, chances are they'll head to more accommodating competitors.
In addition, setting up this service early means you have plenty of time to ensure that a live operator is ready to hit the ground running before the busy holiday season. You don't want someone stumbling over simple questions about store hours, locations, return policies, promotions, and so on when call volume is high.
By contracting with a call center well ahead of the holiday shopping season, you can provide FAQs and make sure that the live operator representing your brand is trained and knowledgeable. This way, when consumers call in with questions, you know they'll get the detailed information and exceptional customer service you and your employees would provide.
Benefits for Businesses
There are many benefits to be gained by hiring a call center, even if only to help you manage the high call volume during end-of-year holidays. First and foremost, you want to ensure that every experience a customer has with your company is a positive one.
This could mean offering valuable promotions, maintaining inventory of popular items, decorating stores in keeping with the holiday spirit, training in-store staff to behave in a polite and helpful manner at all times, and ensuring online interfaces are optimized and accurate. It also means answering the phone, emails, and other communications when current or prospective customers have queries, and this is where a call center comes in handy.
Convenience during this busy time of year is of the utmost importance, for both customers and your staff. Consumers don't have the time or patience to wait on hold or leave messages and wait for call-backs or email responses. They'll simply move on to competitors.
As for your employees, they might be too busy assisting paying customers to deal with phone calls and emails. Forcing them to juggle a ringing phone with serving customers in-store or prepping and shipping online orders could raise stress levels significantly and potentially cost you quality employees.
A call service means you'll have an operator dedicated to a single task: customer communications. By answering calls, a live operator ensures that everyone has access to the information needed to make purchasing decisions.
This, in turn, keeps both employees and customers happy, and it could help you to get a leg up over competitors. It could also help you to earn rave reviews, as well as avoid bad reviews that could negatively impact your reputation and harm your business long-term.
If you want to maximize both sales and satisfaction during the holidays, you really have no choice but to make sure consumers have access to open lines of communication. If you and your staff simply don't have the resources to manage this on your own, it's time to contract with a call service. This is the best way to meet customer expectations, provide the best possible service, and ensure a happy holiday season for everyone involved.