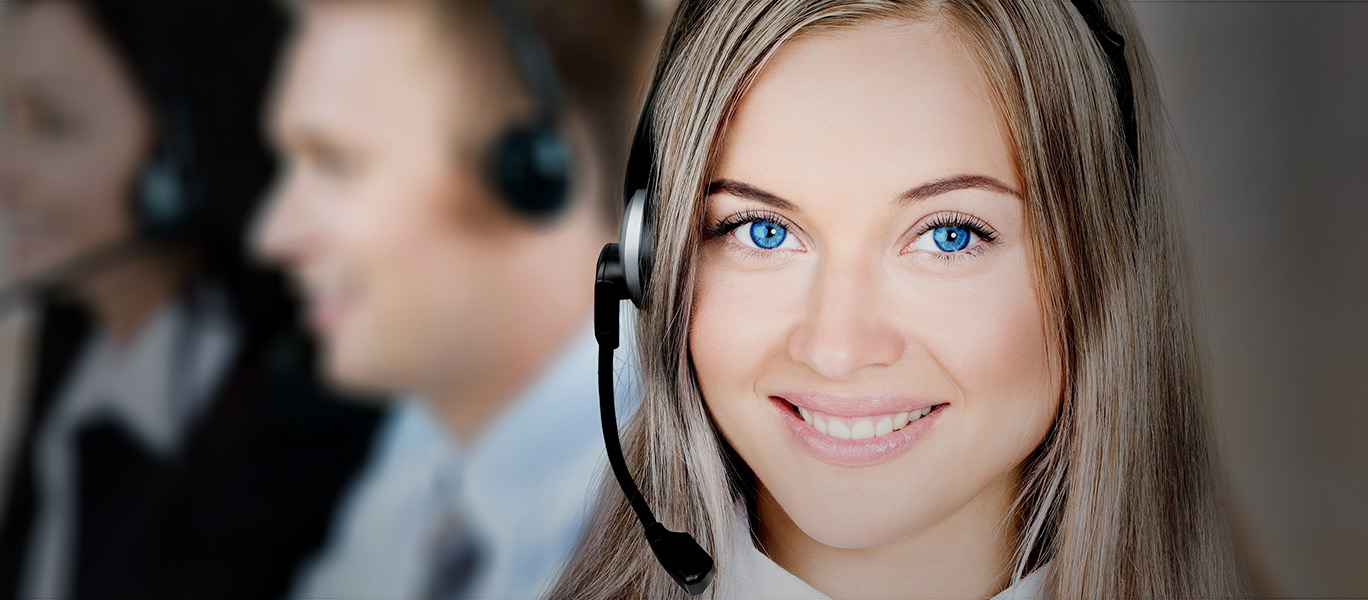 Hiring someone to "keep an eye on the phones" usually seems to become a much lower priority than some of the other critical tasks at hand. But, if you aren't there when your customers need you, it will be tough to grow a successful business.
In the early stages of building your small business, it's easy enough to ignore those ringing phones, especially if they aren't really ringing off the hook quite yet.
Some small businesses may even ask potential clients to call company officials directly on their mobile devices, which, from a customer perspective, can be great for bypassing any kind of gatekeeper, but can result in all sorts of interruptions or even create more small fires for busy executives to put out.
Eventually, the need for a good receptionist, secretary, or admin person will become apparent – but that sort of hiring too early may stretch the already lean budget more than what feels comfortable.
One affordable alternative is to utilize an answering service.
With an answering service, calls can be answered quickly and professionally, around the clock, which can allow other employees to focus on more important tasks in the office.  At the same time, customers will get the satisfaction of having someone assist them in real time.
Here are four reasons why working with an answering service can make sense from a financial and a service perspective:
1. Answering Services Save You Money
Working with an answering service costs less than hiring someone directly while still delivering quality service to your customers- including the ability to answer calls 24 hours of the day. This is something that would really cost a bundle if you hired people in-house to do. By not having to hire a receptionist, you can direct the money to other necessary costs. Perhaps it could go towards someone who is able to perform more crucial tasks for the good of the company.
2. Answering Services Never Miss Calls
One of the worst things a company can do to its callers is to not answer the phone in a timely manner. Even a voice mail system or an automated system can be less than ideal, but they are still better than a phone simply ringing nonstop. Customers may not know why their call goes unanswered, such as the company is closed for the day or just receiving high call volume.
Customers could think everything from the company shutting down to simply not wanting their business. Whatever the reason, they may hang up with negative feelings toward your company or even become angrier than were before they originally called.
All of that can be avoided with the assistance of a customer call center. Here, all calls will be answered, even if someone is out of the office or on vacation. Call center teams are also available to jump in and help at especially busy times or when your business is closed for the day. Hearing "Sorry, we're closed, please call during normal hours" can also be discouraging and disappointing and might have them consider taking their business elsewhere.
3. Answering Services Bring Increased Productivity
If the main part of your job is to "get the company on its feet," it may not be that simple if you are interrupted by calls that keep on coming in throughout the day. Whether they are easy to solve or complex to deal with, they're still taking time away from other critical tasks.
The same goes for others on your team, who also may have to pause whatever task they're working on to help callers, answer questions or take complaints. An answering service can take care of this part of the business for you and handle all the incoming calls while following your specific instructions .
4. Answering Services Provide Personalized Service for Your Company
People calling your company for assistance may not know, or even care, that the person helping them isn't in the same office or maybe even in the same state. They're more interested in getting in contact with the best person who can answer their questions or address whatever kind of challenge they're having.
When setting up an answering service, companies can provide all sorts of information to the call center team, such as the basics of how to direct and handle incoming calls, answers to common questions and vital details about their organization, products and services.
In return, the call center can offer highly trained agents who are great at assisting callers and delivering stellar customer service. The benefits of this constant level of service can mean good things to callers, who will likely appreciate the fast and efficient service. Rather than creating a negative situation and a potentially lost caller by not answering or calling people back in a timely manner, they will go away satisfied.
Overall, organizations with small budgets and small workforces can still find cost efficient ways to interact with customers. One of the smarter ways is to utilize an answering service. AnswerNow is always delighted to diagnose your needs. We offer different answering services for different types of businesses, such as medical, legal or financial sectors. For those who want to know more about our live or automated services, contact AnswerNow for a free answering service quote