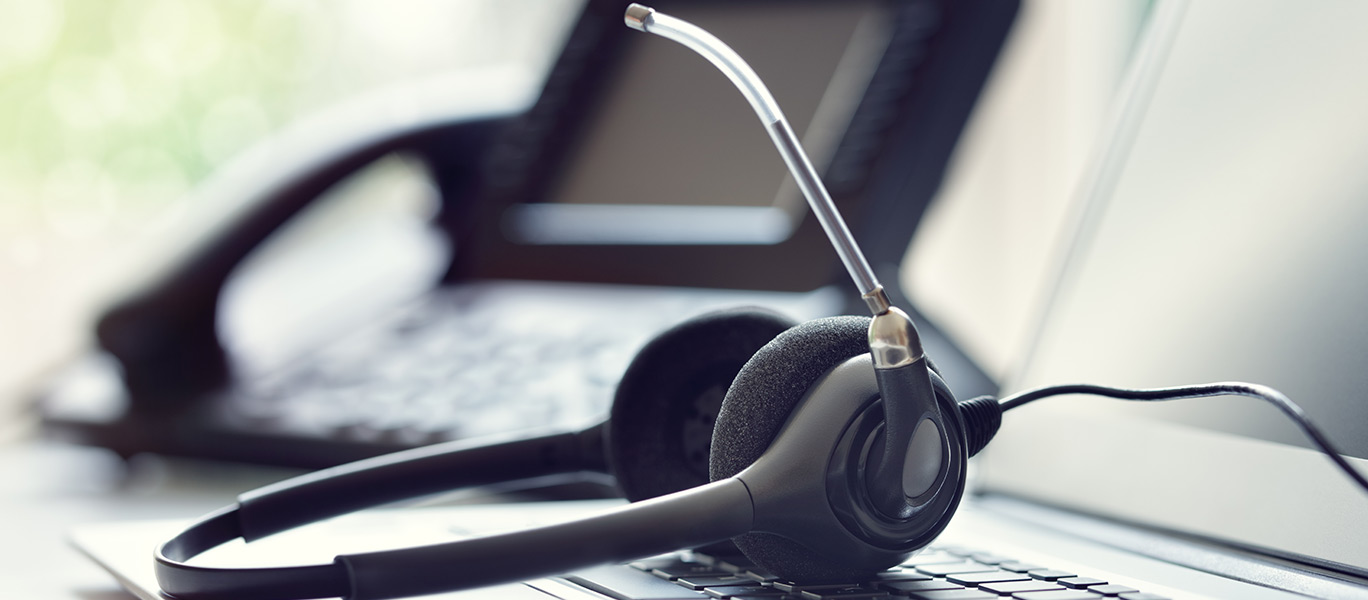 When choosing a call center for your business you are looking for a particular service. Call centers provide a virtual assistance service for incoming customer communication, i.e. phone calls and emails. By operating via an outsourced service, your virtual assistant handles everything from off site from your business freeing you up from having to find space for an in-house receptionist.
Along these lines, you aren't dealing with hiring and training a receptionist to handle your influx of customer service demands. All of that added stress is handled for you by your virtual answering service. So what exactly should you expect from this virtual answering provider? The two main focuses for call center services are with customer service and sales. Let's discuss these in detail.
Customer Service Through Call Center Agents
In terms of customer service, your call center will be your conduit for customer feedback. When your customers contact your business with a question, complaint or order, you have the ability to take that data and use it to determine your business's vitality. That's not all a virtual assistance service provides in terms of customer service.
It will also return calls to customers who did not leave a response when they called your business. This is important for any business as you need to reach out to your customers who have been unable to reach you.
You have to find out what they need in order to help them, but you don't have the time and energy to handle callbacks. That's what your customer service center is here to do for you. Another aspect of customer service provisions is interaction with dispatchers.
As you search for a customer service provider, you want to find a virtual agent that will be up to the task of acting on your behalf. After all, customer service is the bridge to your company and it has to represent your business appropriately. Here at the main points that you should strive for when seeking out an outsourced virtual assistance:
You want your customer service to consistently be above and beyond the expectations of customers.
When searching for a customer service call center start by focusing on the interaction that the assistances are capable of providing.
You want them to build healthy rapport and trustworthy relationship with customers. This doesn't end when the customer communication ends.
Your call center should follow up with customers when applicable, and it should maintain records so you can verify any contact in the future.
Promptness is paramount. You want to have call center agents who will get back to customers ASAP.
Your call center service must understand your business and be prepared to answer any questions and appropriately direct any calls. If your agent isn't up to the task of learning about your industry or company, then there is no way that they will be able to accurately reflect your business's goals and mission.
Sales Via Call Centers
Now we are going to address the needs for handling sales at a call center. Your call center agents will be responsible for scheduling appointments and taking orders from customers. They have to have the tools at their disposal, in the form of scheduling and inventory, in order to complete the sales aspect of their services. These agents are also going to be the ones who are interacting with marketers who want to advertise with your company.
When advertising reps contact your company, your virtual assistant needs to be prepared to answer their questions and direct their messages. You also need to prep your call center reps with the information regarding the types of advertising opportunities that your company is seeking out, so that they can make the right decisions when dealing with marketers.
As you are hiring a virtual assisting agent to handle your sales capacity, you want to make sure to find a call center that can, and will, go above and beyond the sale. Data is key to any successful business in this day and age. You want to compile data that is capable of being analyzed for ongoing marketing purposes. Types of data that are important include personalized information regarding customers, i.e. their geographical location, age, job, and income. Here are the key points to look for:
Your call center agents need to have specific knowledge regarding the services or products they are selling. However, they have to know how to gain that domain knowledge, which is what will set a mediocre call center apart from a professional one. Your professional call center will be effective in answering questions and addressing concerns of customers.
An adept call center agent will be at the top of their game in terms of customer relations. They will have an innate ability to perform customer service so that the customer is left with a positive inflection of your business. During the customer service exchange the agent will personalize their communications and develop a rapport with the customer. They understand that this is the key to selling a business's provisions, and they know how to seal the deal time after time.
Speaking of personalized interaction, a quality agent will be able to connect with customers quickly and form the foundations of a beneficial and professional exchange. Customers will be more than comfortable with the agent, which is a showing of their trust for the agent, as well as the business that the call center agent is representing. By empathizing with the customer, your ideal virtual receptionist will build a strong rapport with your customers, which will reflect back onto your business's reputation.
Conclusion
Coming to terms with hiring a call center to handle your customer service and sales operations is the first step. You have to find the ideal agents to provide the bridge between your customers and your business. As your customers are the lifeline of your business, you cannot afford to burn this bridge with poor call center service.
Not all call centers are able to offer the same degree of professionalism. Therefore, you need to narrow down your prospects by choosing a call center that can offer the greatest degree of customer service and sales skills. These are the main goals for any call center service, yet all too often they are sub par and ineffective. Through the use of a quality virtual answering service your business will benefit from stellar customer service and sales capabilities to ensure the longevity of your business.