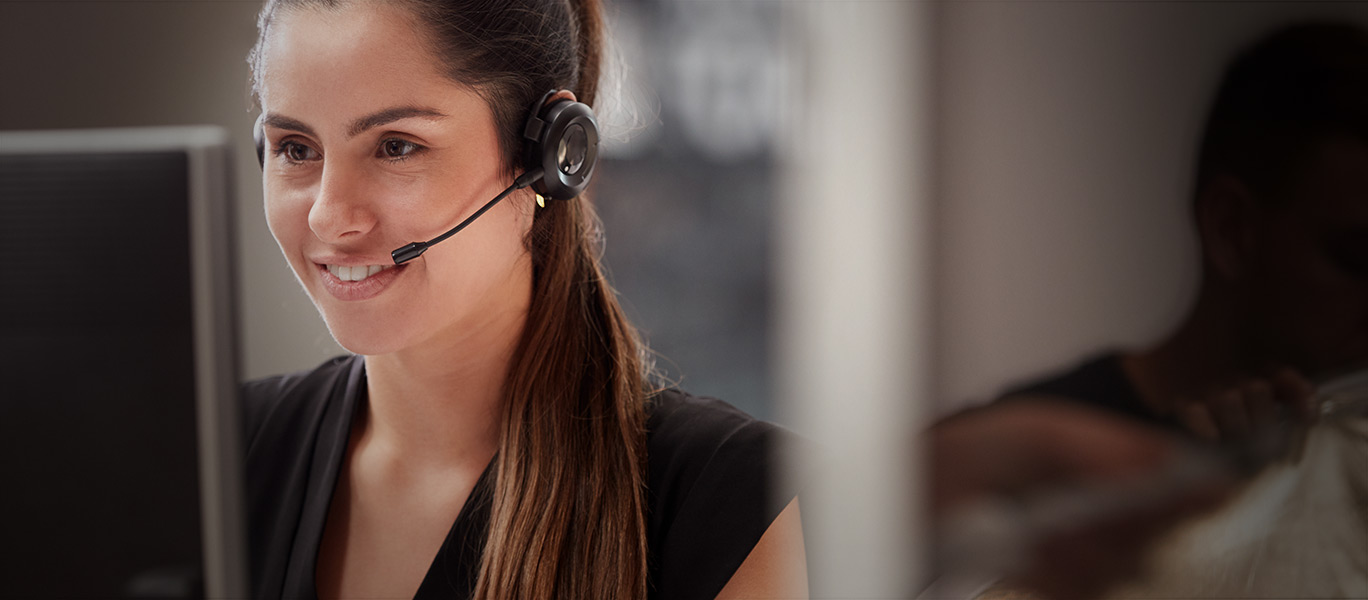 As someone who is trying to improve your business, chances are you've come across a concept referred to as an answering service. But what exactly does this entail, and how would an answering service benefit your business?
Can you trust outsourced call center services to handle the most vital data from your business and customers? If you are at a loss for understanding what an answering service can do for you, let's break it down for you.
Here is what you need to know about a call center service, as well as why you should be interested in getting a call center for your business.
Takes and Screens Calls + So Much More
The primary function of any answering service is to receive incoming calls while screening them for information. This information allows the virtual receptionist to direct or forward incoming calls to the appropriate person. However, nowadays answering services are capable of providing so much more than the basics.
If you are in the medical industry, for example, you can use an outbound call center to authorize and dispatch medical air transportation based on the location and distance of the closest provider. A medical answering service will greatly improve the quality of care and systematic services you are able to provide to your community.
For businesses involving the dispatching of technicians, such as electrical companies, HVAC or computer tech support, Arizona call center agents can dispatch technicians based on their geographical proximity to the customers in need of service.
For trucking companies you can hire call center dispatchers to handle your trucking dispatch needs. Being able to better coordinate your truck drivers and loads will save your trucking company in both time and money. When other trucking dispatchers have clocked out for the day, our 24/7 virtual call center will have dispatchers available any time.
In the health insurance industry you need a call center agent capable of providing customers who call in with specific information. Our answering service can provide plan benefits, plan pricing and cost sharing for insurance companies on a need-to know basis.
Did you know that you can utilize an answering service to handle tech support? Using our vetted customer service agents you can arrange for tech support to be managed through your call center service, saving you from having to hire on additional tech support team members.
For charities, nonprofits and volunteer organizations, having a professionally managed system for receiving and processing donations is vital to the success of the association. Contact center services provide this capability with efficiency.
Provides information to callers
Do the majority of the people calling into your business have certain questions that need to be answered? For example, your customers may be most interested in your hours of operation or other general FAQs, or they might be calling in to get information about their health plan, or they may want to see if they qualify for a loan. Whatever it might be, if you are in this boat, let a live answering service field these questions for you. It allows you to allocate your resources to other parts of the business and enables you to focus on answering the more difficult and timely questions, issues and sales.
Collects information from callers
If the answering service agents need to take a message, take an order or schedule your customer or patient for an appointment, they may need to collect some pertinent information. For instance, if you are in the medical field and require callers to supply you with personal information, your customer service center can be set up to collect this vital data. In fact, a HIPAA compliant call center is the ideal solution for your medical office to ensure your patients' personal info will be securely gathered and maintained. Once collected, the call center agent can deliver it to you in a clear, concise manner.
Passes information on to the business the way the want it
Some businesses are wary of using outsourced call centers as a primary method for customer communication. There is the worry that incoming data and information won't be entered or delivered in an orderly fashion or that a high level of customer service won't be provided. However, that is a myth. Just as you are an expert in your industry, our call center professionals are well versed in the ability to gather and deliver information as requested while providing top quality customer service. Furthermore, through the use of a virtual answering service you will have your information and messages entered and delivered in the manner that most benefits you. This will save a lot of valuable time for the business internally, increasing the ROI.
Do you need one?
Ask yourself the following questions:
Are you struggling to answer the phone every time a call comes in?
Are the voice mail messages at your business piling up and left unanswered?
Are incoming phone calls interfering with your business work?
Do you find that incoming calls and forwarded messages are getting lost due to high call volumes on either a regular or seasonal basis?
Have you found your business losing business due to a lack of professionalism or order when customers call in?
Are you having difficulties dealing with customer complaints and issues on a regular basis, and prefer to allow someone else to handle these stressful calls?
Would you like to present your business as a more professional and structured organization?
If you find yourself answering yes to any of these questions, then a call center service is your ideal solution. Everything you need to handle your business calls will be taken care of with the upmost professionalism that a telephone answering service can provide. Now that you understand the details of creating a more streamlined customer service system, let our virtual and live answering receptionists work on your winning team. AnswerNow is ready to assist you with the development of your customer service system.